About Course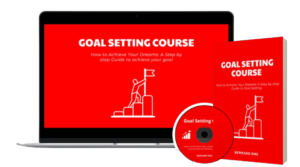 What Will You Learn?
Goal Setting Strategies: Learn the art and science of effective goal setting.

Actionable Steps: Gain insights into breaking down your goals into manageable steps, creating a roadmap to success. Discover how small, consistent actions can lead to significant achievements.

Overcoming Obstacles: Address common obstacles and challenges that can derail your progress. Find strategies to overcome procrastination, self-doubt, and setbacks, ensuring you stay on track.

Personalized Planning: Develop your personalized goal-setting plan with exercises and templates provided throughout the book. Tailor your approach to your unique aspirations and circumstances.

Long-Term Success: Learn how to not only achieve your immediate goals but also sustain your success in the long run. Cultivate habits and strategies that lead to lasting fulfillment.
Student Ratings & Reviews
No Review Yet